Upgrade Your Drinking!
You're in college, it's inevitable that you might want to drink. If you choose not to, good for you! But if you choose to drink, here are some tips to do it in a more healthy way:
 
-Everything in moderation. Going out every night or even every weekend isn't good for you. Alcoholic drinks have a lot of sugar, and it also slows down your metabolism. Plus, you don't want to get the reputation of "the girl/guy that goes out every night"! Have some nights in, and only go out on special occasions like birthdays or when you just survived a hell-week!
 
-DON'T eat when you drink. When you drink alcohol, it may make you feel hungry. Don't eat drunk food! Tell your friends you don't want to eat, tell them not to let you eat bad food, and don't bring extra money for buying food! And always eat before you go out!

-Chase with fruit juice. Avoid pop at all costs! Choose 100% fruit juice for your chasers, and make sure they don't have any added sugars!


-Choose shots or your own mixed drinks over beer. You'll save calories and sugar. And by "your own mixed drinks", I mean the juice that I mentioned above! Don't go mixing with pop or you're defeating the whole purpose!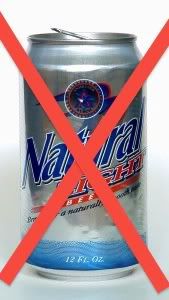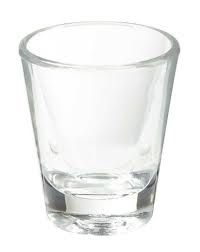 -MOVE! Dancing is a great way to burn off some of the calories you're taking in! So get your booty on the dance floor and do your thang! (;

-When you get home, drink lots of water! Not only will it help you from getting hungover, it'll help your body get back on track.
-Don't stay out too late! Getting more sleep will help you keep your energy up the next day, so you'll be more likely to eat better and hit the gym!